Merchant Account Sales Agent
Residual And Commission Programs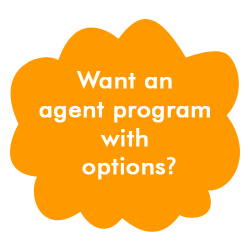 Get Information or Sign-up for the merchant account agent program with options!
Agent Opportunities / Account Executives / Sales Managers
Advantage Bankcard Systems Inc. has a long history and close relationships with ISO's. Since 1999 we have been providing merchant processing programs.
We're looking for Smart and Dynamic Sales Professionals to Join our World Class Team!
ABS Inc. is one of the largest and fastest growing, cutting-edge electronic commerce and payment services organizations in America. ABS processes and safeguards every type of electronic payment method: credit, debit, gift and loyalty cards, electronic checks, traditional check guarantee, Internet commerce solutions and electronic funds transfers. We're also high risk friendly too! We are compatible with all high risk merchant account networks including HighRiskCharge.com and PsBill.
When business owners partner with ABS., they retain a higher percentage of every sale. That means they're motivated to buy from YOU!
You may not know it, but you probably do business with Advantage Bankcard Systems Inc. everyday. Whether you buy dinner with your credit card, order a book online, visit you local hardware store or write a check at the supermarket, you're quite possibly making a connection with us.
What ABS offers you:
Unlimited Income Potential - Our top sales professionals earn $300,000+ per year. Start making money your very first day in the field! Fast Pay – Commissions are paid quickly through ACH. Leasing revenue is paid daily!
Comprehensive Training – We have built a reputation for providing superior resources and training necessary for our sales partners to achieve their goals. We recognize the importance of proper training and ongoing education and have committed substantial assets towards those services.
Complete Support – Partnering with ABS is like being in business for yourself, but not by yourself. Whether it's assisting in understanding processing statements, facilitating the latest technology or explaining industry standards and practices, we help you make the sale while educating you about the industry at the same time!
No Financial Risk – This is not a pyramid scheme or MLM!
Competitive Offering – ABS merchants have the best overall value in the industry, guaranteed!
What you offer us:
A strong desire to learn and earn.
A high energy level.
Great work ethics.
Strong business development skills.
Strong time management skills.
Strong communication and presentation skills.
Previous B2B sales experience.
Previous bankcard experience a big plus however not required.
Strong self-motivation. As a successful sales professional, you know that the more business owners you contact, the more money you'll make!
There's More, Residual Income...